Zajjle, a new search engine replacing Google in the Middle East
Zajjle with its free services such as Zajjle mail, Zajjle video, Zajjle News and Zajjle data is becoming a new favorite for its Middle Eastern consumers.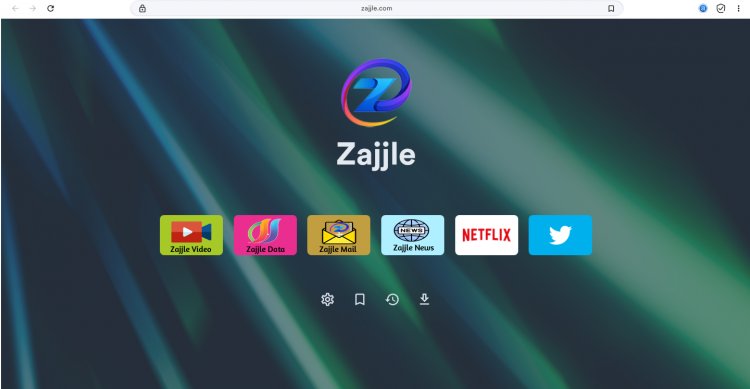 Over the past couple of years, we have seen an increasing trend towards region-specific search and video engines. China has Baidu, Russia has Yandex; the Korean peninsula primarily uses Naver, etc. All these countries are trying to break free from the global hegemony that Google has created over the past couple of decades. The growing popularity with region-specific content, tailored for its audience, takes away information control from Google and gives it back to the natives. This idea of taking back control is very appealing and soon enough we will see more region-specific search engines popping up. The lack of a region-specific search engine in the Middle East that catered to the natives prompted entrepreneur Ahmad A Najar to create the Zajjle search engine.
Ahmad A Najar is the founder and CEO of Zajjle. Previously known for his successful fast-food online service CatchFood, which helped restaurants and small home-based businesses gain recognition through their platform. This time Ahmad has set his sight on a much bigger target, a region-specific online search, and video engine for the Middle East, Zajjle. Ahmad named the search engine platform, after his daughter Zad A Najar, taking the Z from his daughter's name and combining it with the Arabic word Ajjle, which means a homing pigeon that was used to carry messages. Ahmad founded his search engine Zajjle in 2020.
Much like google, Zajjle offers many free services to its Arab consumers free of cost. Zajjle Data offers comprehensive statistics for website owners, unlike google Search Console, this service is free "Zajjle Data" service is a statistical tool to keep track of your website traffic. It allows you to check the visitors, the ranking of your site, and even the places through which your website was visited. Zajjle data is one of the first sites to offer the best SEO tools in the Arab world for free, although Zajjle Data depends entirely on the adoption of the Arabic language in their locations, it also allows you to choose the English language alongside Arabic.
Zajjle Mail is an ad-free and secure email hosting service for your business, and it is one of the services of the Zajjle search engine. It allows you to create a free email, and each account has unlimited storage, unlike many other mail services that limit your storage. The service supports working on smartphones and is highly efficient. On Zajjle mail all your information is highly encrypted and complete privacy is granted to all its consumers.
Zajjle Video Service was introduced alongside Zajjle mail and Zajjle Data to help creators share their videos with their audience. The privacy policy of Zajjle video is heavily scrutinized and grants maximum liberty and safety to its users. The YouTube alternative is a free video-hosting platform that aims to replace YouTube in the Middle East region. Zajjle Video platform primarily supports the Arabic language and fosters the growth of its content creators. The unique features and ease of use have been key factors for the site's growth since its launch in late 2020. The content creators can earn money from their videos with subscription revenue and will have access to many other monetization features soon.
Zajjle started as a small search engine, but its fast growth is a marker of its success within the Middle East. The new services offered by Zajjle will be crucial in helping Zajjle become the go-to search engine in the Arab world.
What's Your Reaction?