Zajjle Data tool for website statistics, know your website visitors
Zajjle search engine contains a set of distinctive tools that help you manage your activity and create new creations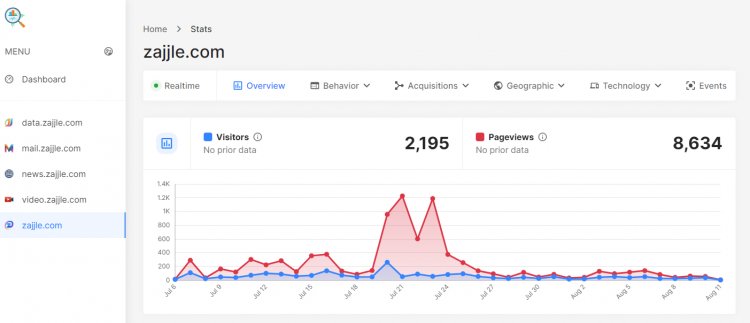 Zajjle search engine contains a set of distinctive tools that help you manage your activity and create new creations, with Zajjle Data do not worry anymore.
This was the beginning with Zajjle, after all the developments and challenges that have occurred to it, it has also become among its services to analyze your data and the insights of the communication pages you own.
Most of us, these days, and people who have accounts on social networking sites in particular, need Zajjle data badly, due to its unique benefits and features that we will mention in this article in turn. Read on with us to learn about everything new and exclusive from our site only.
What is Zajjle Data?
Zajjle Data is a tool provided by the search engine Zajjle, whose mission is to analyze the data of your social pages and website, to get the best performance.
What is the performance level of this tool?
Due to the great popularity and spread of the tool, it has recently become the focus of the attention of a large number of company managers and business owners. It is a simple tool to control, and you do not need to have long experience or create courses to learn to work on it, you can only log in to Zajjle Data and register through your own account, Add your social media pages or website and the tool will analyze it and extract the results, telling you if it needs improvement .
CEO & Founder of Zajjle.com
Ahmad A Najar CEO & Founder of Zajjle.com , is an entrepreneur who established CatchFood and Mazra3a.net. Zajjle.com is an Arabic search engine with website statistics and analytic zajjle data features. It helps people find web pages, news, videos, or images in the Arabic language and get website analytics data reports for free. Additionally, the Zajjle search engine was established by Ahmad A Najar
Najar was born in Jordan in March 1989. He nurtured a liking for agriculture at the young age of ten. His siblings are Atieh A Najar, Riyad A Najar, Education has been from Al-Quds Open University, An Najah National University, and then he studied from Washington State University for business education. Ahmad A Najar he have a child, whose name is Zad A Najar.